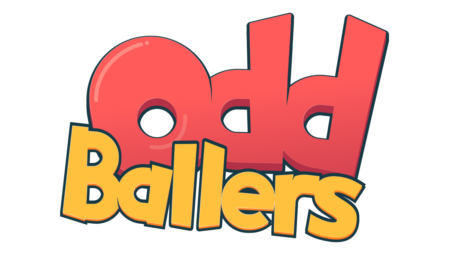 OddBallers is a frantic party game where each round is a new type of dodgeball. Players must use cunning, skill and brutally unfair tactics to prevail in tournaments of obscure dodgeball variants involving wrecking balls, lawn mowers, sheep, trumpet playing and countless other ways to screw over their opponents.
A unique and highly social party game that will test both skills and friendships.
FEATURES
Online or local multiplayer madness with a focus on people-fun

Up to 6 players for complete chaos

Frantic game modes, radical mutators and mischievous environments

Cool customization

Always evolving

Premium business model
ODDBALLERS NEWS
IMAGES
LOGO & ICON
ABOUT GAME SWING
Game Swing is a game studio focused on the development of uniquely quirky and highly social multiplayer games for PCs, consoles and occasionally smartphones.
"We strive to make multiplayer games more friendly and playful!"
Game Swing is based in Copenhagen and was founded in 2014 by a group of friends sharing a mutual passion for the deeply social qualities of multiplayer games.
More information
More information on Game Swing, our logo & relevant media are available in the Game Swing Presskit.