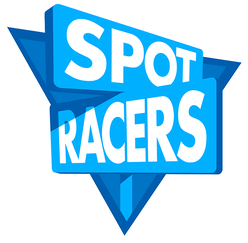 SpotRacers is collaboration between the two studios Level Up Garage & Game Swing. It's a game where you scan & collect real cars from the street and use them to race against your friends. Build your personal car collection, and customize each car to fit your play style and personality.
FEATURES
Scan real cars using the phone's camera.
Compete with your friends in head-to-head races online
SpotRacers has more than 100 unique car models
Multiple race tracks. Race in the city, in the mountains, on the race track and other locations
Lots of accessories for your cars. Big spoilers, cool rims and many other things

Free to play business model
SPOTRACERS NEWS
IMAGES
AWARDS & NOMINATIONS
Spilprisen Nomination: Best emergent experience 2022
Nordic Game Awards Nomination: Best technology 2022
ABOUT LEVEL UP GARAGE
Level Up Garage is a game development company located in the heart of Copenhagen. The company was established in July 2019 and consists of a small team of experienced people from the gaming industry.
More information
More information on Level Up Garage, logo & relevant media are available on the site.
ABOUT GAME SWING
Game Swing is a game studio focused on the development of uniquely quirky and highly social multiplayer games for PCs, consoles and occasionally smartphones.
"We strive to make multiplayer games more friendly and playful!"
Game Swing is based in Copenhagen and was founded in 2014 by a group of friends sharing a mutual passion for the deeply social qualities of multiplayer games.
More information
More information on Game Swing, our logo & relevant media are available in the Game Swing Presskit.
CREDITS
Level Up Garage
Developer